Christian Louboutin x Sabyasachi 
Christian Louboutin collaborated with Indian fashion designer Sabyasachi, using their silk fabrics on a collection of shoe designs.
Louboutin wrote a fairytale, 'Deep Sleep for Beauty,' about the project, and it was released alongside the collaboration.
Kreiling gathered the clues from the book to create a fairytale-style event where guests entered through a monumental book. This brought them into the designer's atelier, which housed a stage including an LED wall backdrop in a fully golden silk-draped warehouse. A dance performance of the book happened later in the evening.
And finally, there were influencer moments to be had with the book's printed life-size scenes. It was indeed a magical evening.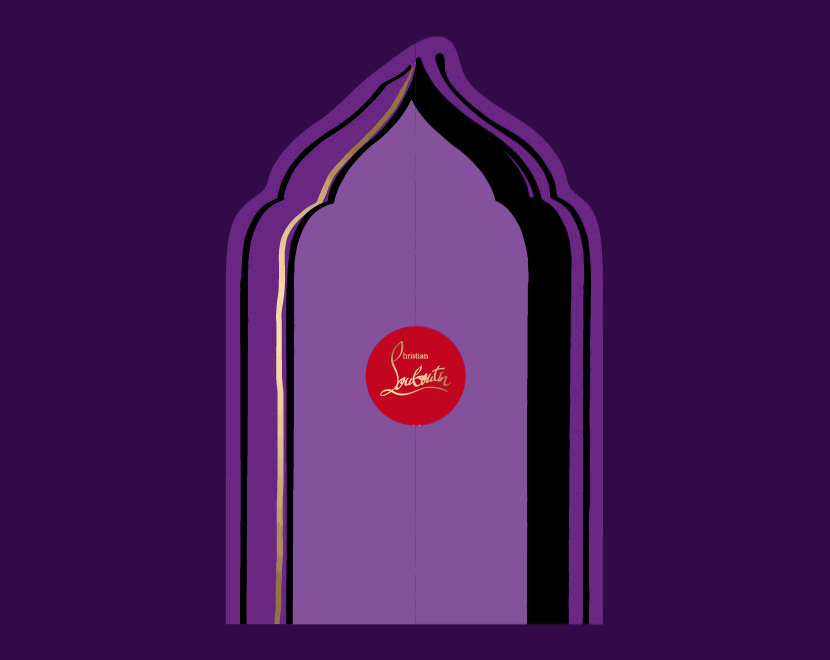 Custom die-cut invite with gold foil stamped lettering.